He Noodo, 2020
---
He Noodo is an organic noodle brand that aims to create a sustainable lifestyle by providing a healthy diet for our international audiences.
Our unsalted, plant colored noodles contain only wheat, rice, and veggie powder. You can also enjoy our fresh noodle bar at a local noodle truck and choose your own style of broth and ingredients.
He Noodo is perfect for those busy city folks who are on the hunt for instant organic food during a work break, and for people who miss the nostalgic experience of having home-made noodles.
logo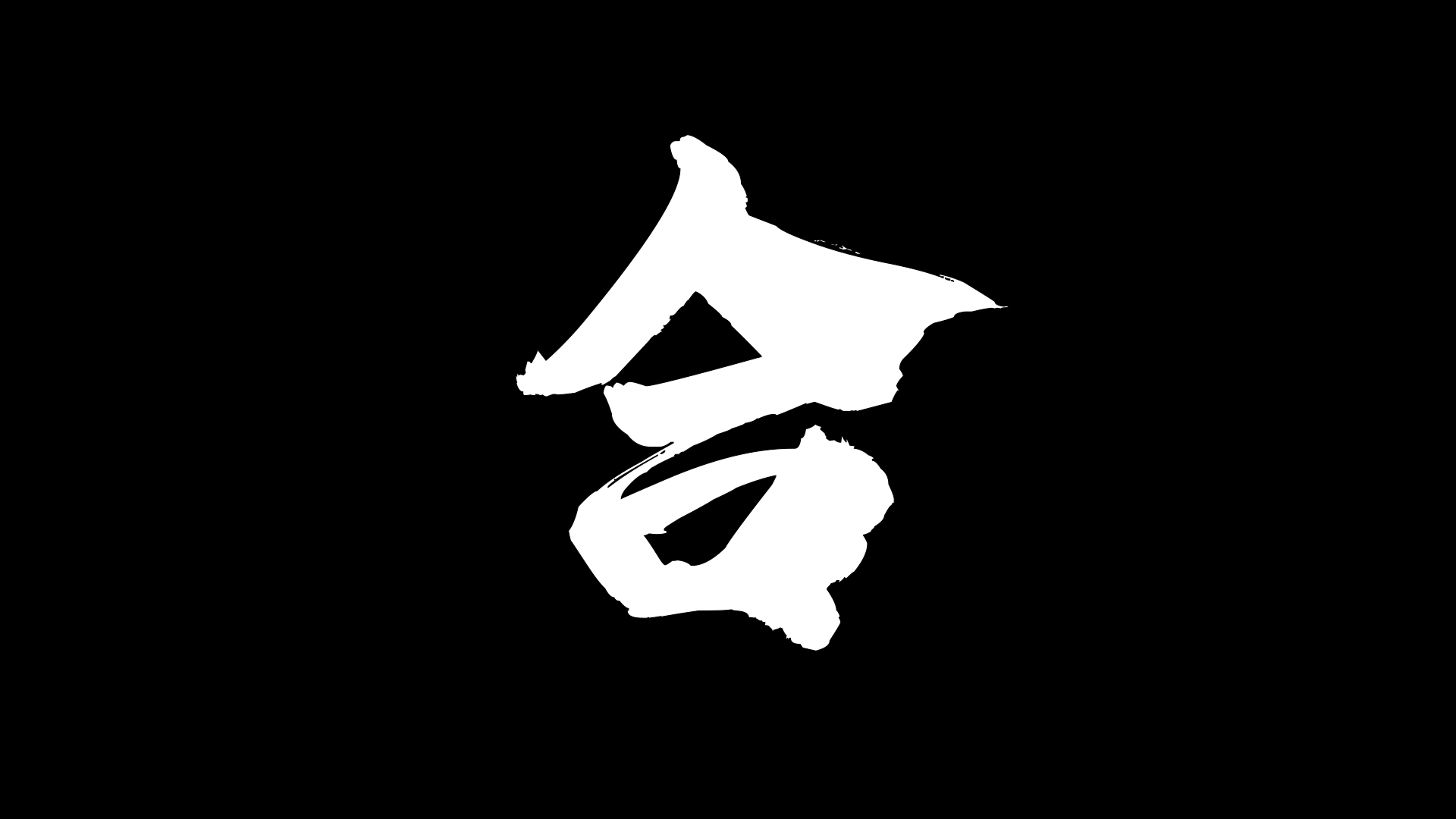 By transforming the Hanzi character, "together", 合, into various facial expressions, the brand offers the customers a tasty food experience. The package design is inspired by Chinese food take out box, made of folded biodegradable paper, passing down both a taste of Asian food culture and the sustainable life style our customers lead.

package design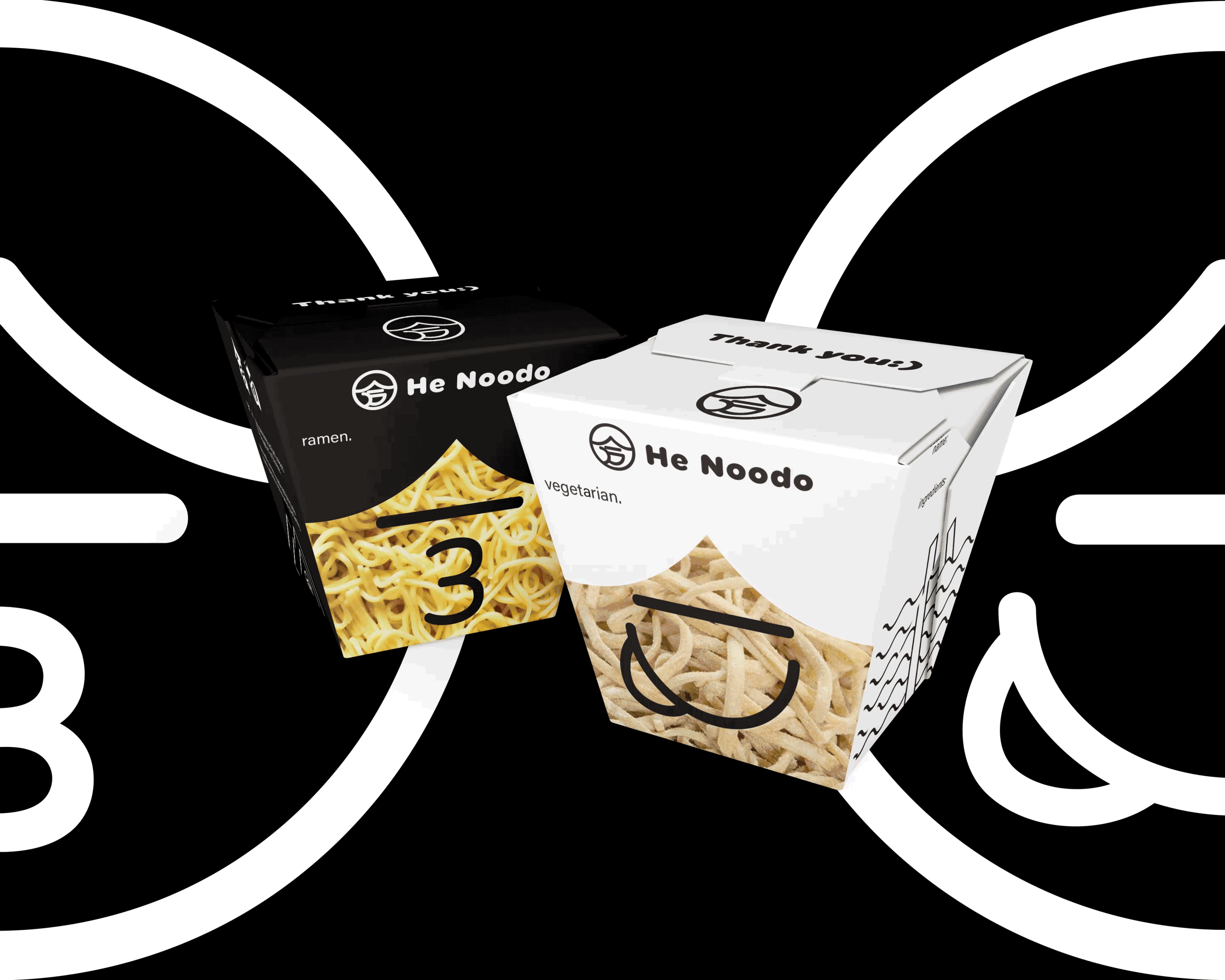 website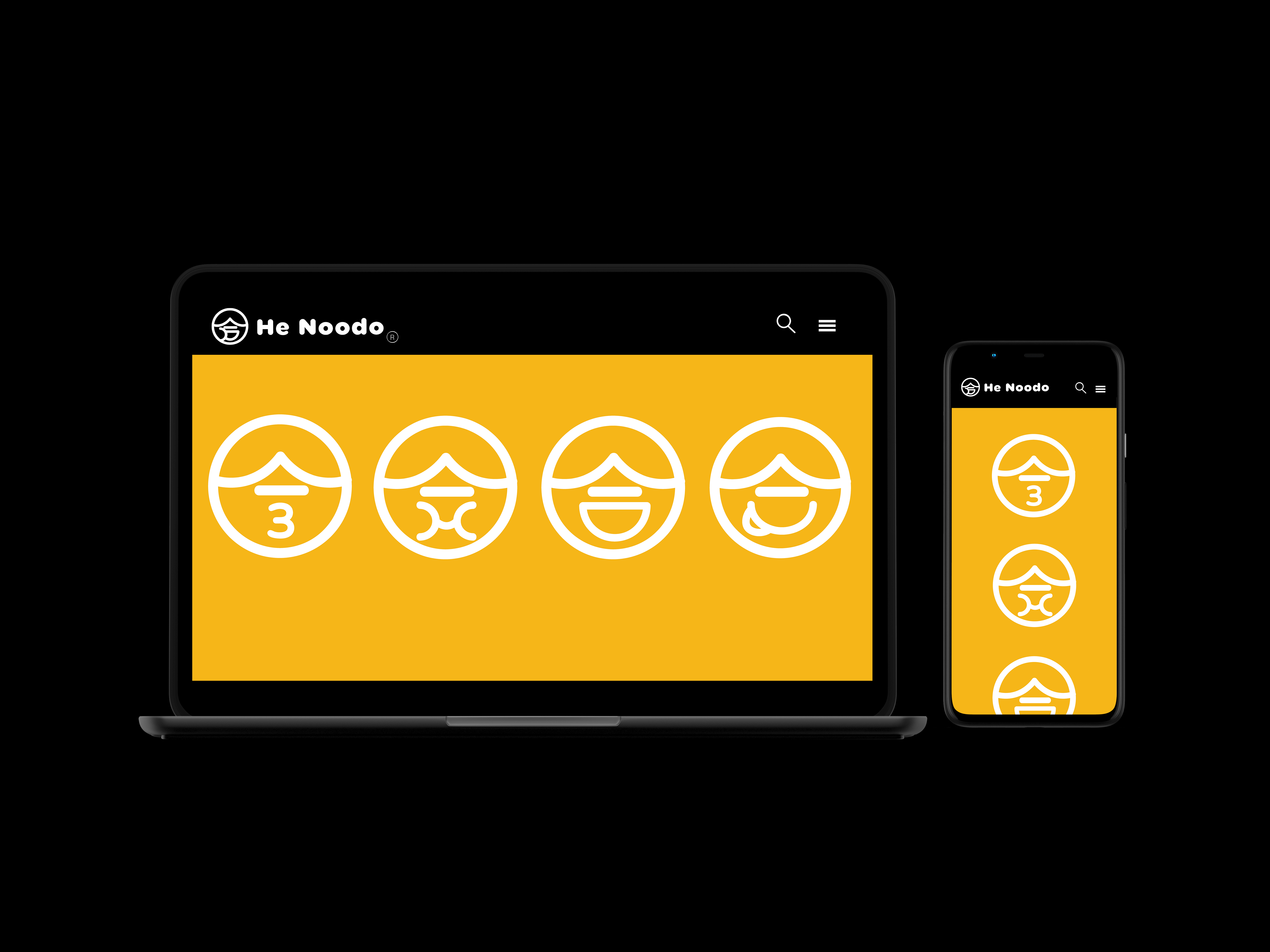 other items